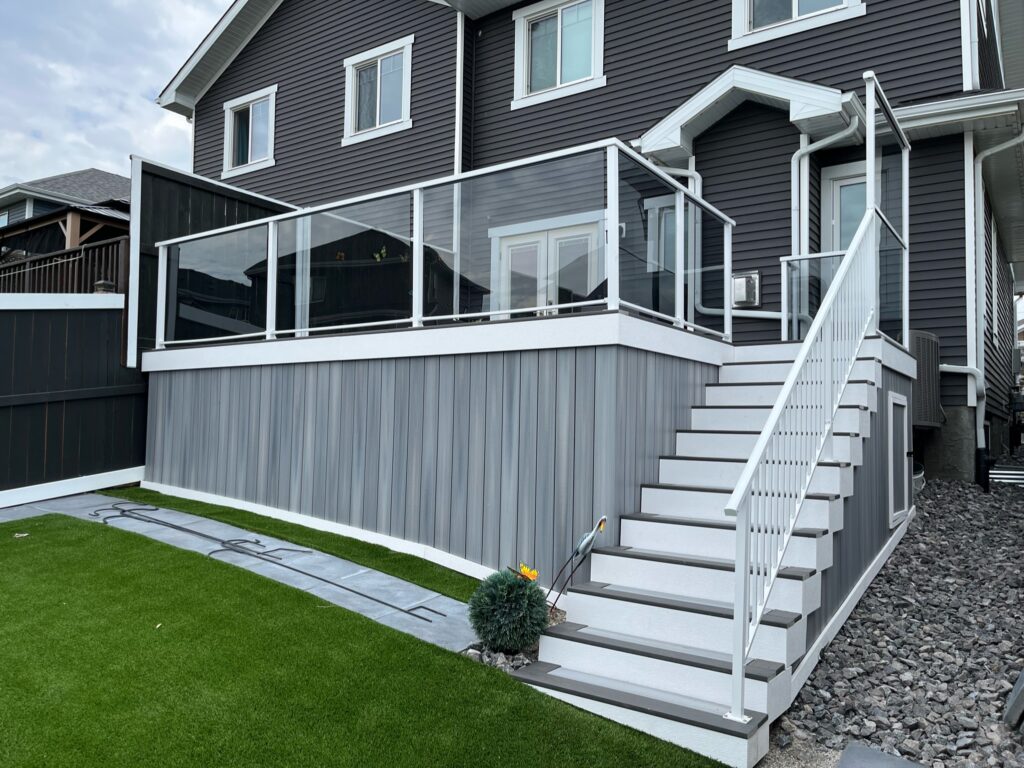 When it comes to building or renovating a deck, choosing the right material is crucial. Among the options available, composite decking has gained significant popularity in recent years. Made from a blend of wood fibers and recycled plastic, composite decking offers numerous benefits that make it the perfect choice for homeowners. Here are some of the key advantages of composite decking and why it stands out from traditional wood and other decking materials.
Durability is one of the standout features of composite decking. Unlike natural wood, composite boards are highly resistant to rot, decay, and insect damage. They won't warp, crack, or splinter, ensuring that your deck remains structurally sound and visually appealing for many years. This durability makes composite decking ideal for areas with high humidity, extreme temperature fluctuations, or near water sources, where wood decks might struggle to withstand the elements.
It is low maintenance. Unlike wood, composite boards do not need staining, sealing, or painting to maintain their appearance. They are engineered to be highly resistant to fading, staining, and mold growth, allowing you to spend more time enjoying your deck and less time on tedious maintenance tasks. A simple occasional cleaning with soap and water is all that's needed to keep your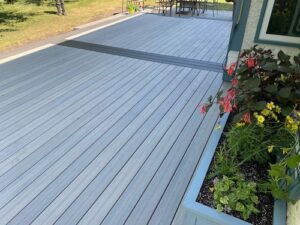 composite deck looking pristine.
An environmentally friendly choice. Many composite boards are made from recycled materials, reducing the demand for new timber and minimizing the environmental impact. Additionally, the longevity of composite decking means fewer replacements over time, resulting in less waste. By opting for composite decking, you can enjoy a beautiful deck while contributing to sustainable practices.
Offers aesthetic versatility. With a wide range of colors, textures, and finishes available, composite boards can mimic the appearance of natural wood or achieve a modern, sleek look. Whether you prefer a classic, timeless deck or a contemporary design, composite decking offers the flexibility to match your personal style and complement your home's architecture.
Safety is another important aspect of composite decking. Many composite boards are designed with slip-resistant surfaces, providing an added layer of security, particularly in areas prone to moisture or wet conditions. This feature is especially important for families with children or elderly individuals, ensuring a secure and worry-free outdoor space.
Composite decking can have financial benefits. While the upfront cost of composite boards may be higher than wood, the long-term savings on maintenance, repairs, and replacements make it a cost-effective choice. Additionally, composite decks often increase the value of a home, attracting potential buyers who recognize the benefits of a low-maintenance and durable outdoor living space.
The many benefits of composite decking make it an excellent choice for homeowners seeking a beautiful, durable, low-maintenance, and eco-friendly outdoor space. Consider the advantages of composite decking when planning your next deck project, and enjoy the long-lasting benefits it offers.
Prestige Woodworks can answer your deck material and design questions. Let us know how we can help.
Are you ready to make your dreams for your outdoor space or new deck a reality? Contact us today for your no-obligation estimate.