Craftsmanship, Quality & Integrity
Welcome to Prestige Woodworks. We provide high quality carpentry and deck building services to the Edmonton, Alberta region. Contact us today for a quote!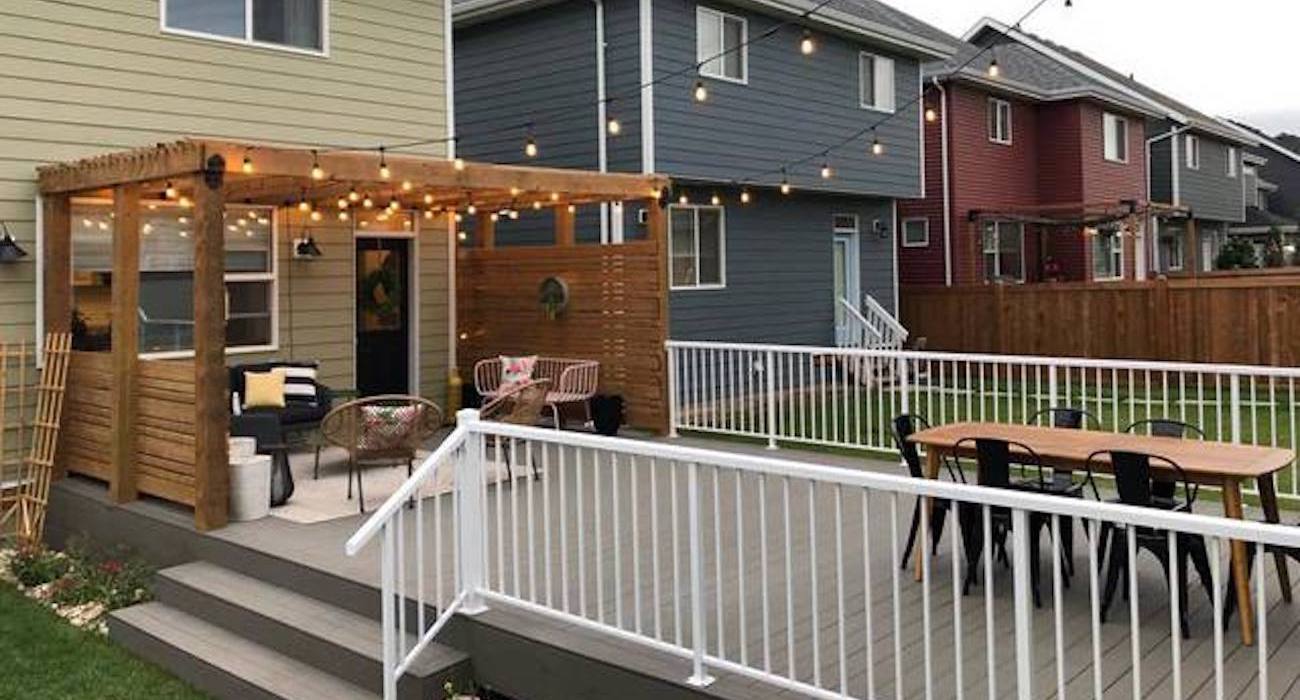 Decks
Spend more time outside! A well designed and installed deck using quality materials will stand the test of time. Our professional crew will build your dream deck right before your eyes.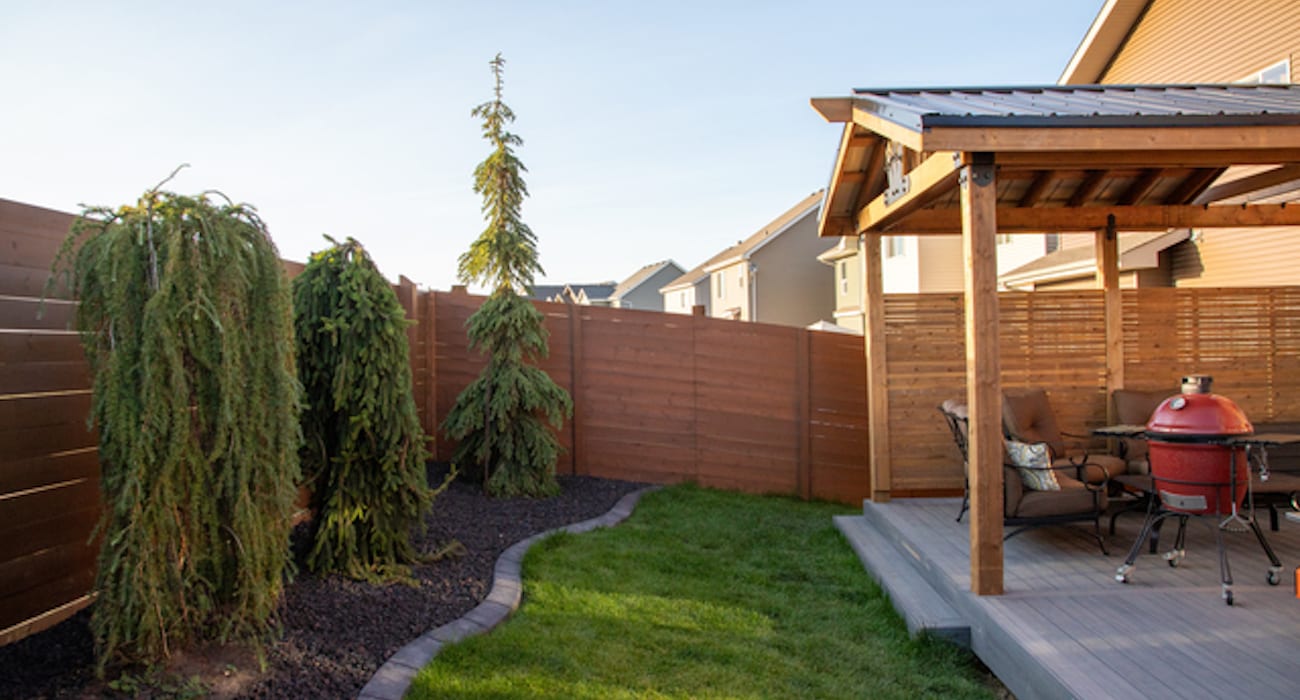 Yards
Looking to add details to your yard? If your dream includes a custom-built gazebo, arbour, pergola, trellis, railings, fences, outdoor kitchen, privacy screens, inlay or bench, we'd be happy to help.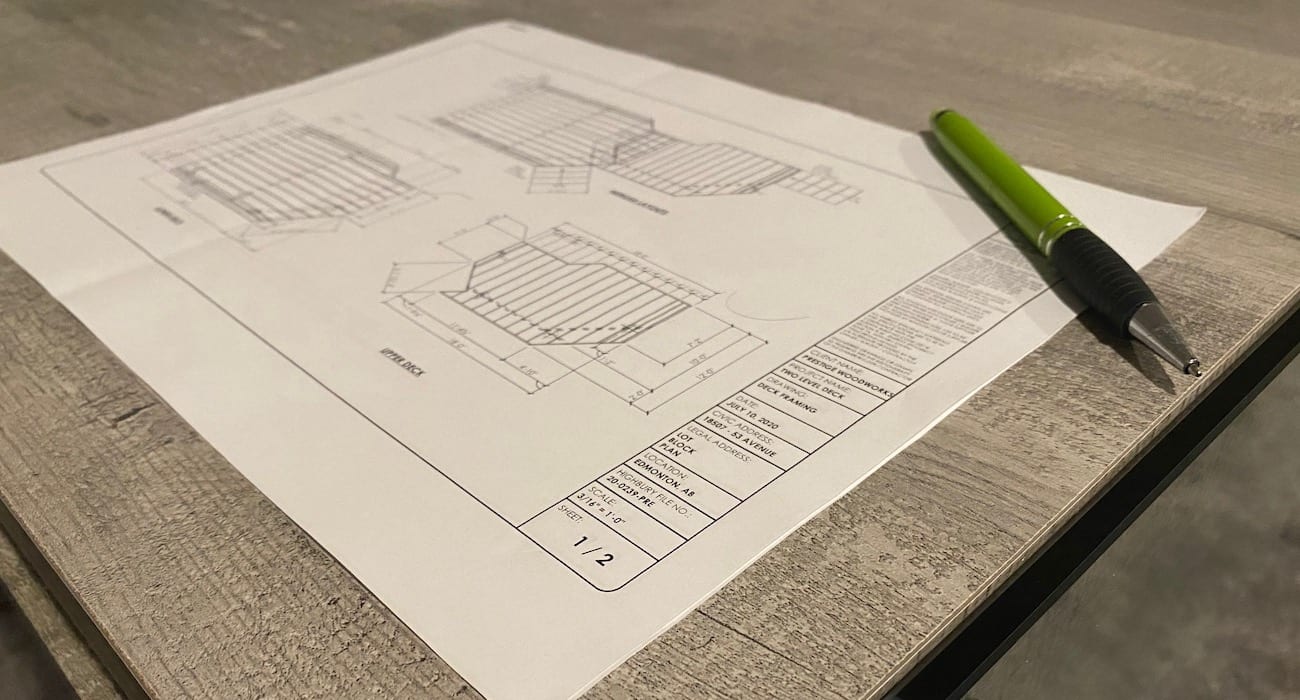 Design
Thoughtful design goes a long way to ensure your outdoor space is functional and beautiful. Our designs are fresh and modern. Our design team can help you maximize your space and budget.
Cedar & Hardwood Decks
We design and build cedar & hardwood decks.
Gazebos & Arbours
Add a gazebo or arbour to your yard. We'll help you with your design.
Pergolas & Trellises
Love to garden. Our custom designed pergolas and trellises are a beautiful addition to any yard.
Fences & Railings
Fences and railings create privacy and sightlines. Ask us how to maximize your space.
Pool Decks & Outdoor Kitchens
We design and build beautiful pool decks. Our outdoor kitchens are perfect for the chef in your family.
Privacy Screens, Inlays & Benches
Privacy screens, inlays and benches are great custom features to add to your yard.
Roof Coverings
Roof coverings are a great way to ad versatility to your outdoors space, protecting you from the elements, weather it be rain or snow, so you can continue to enjoy your yard.
Interior Projects
We also enjoy working on interior projects such as basement developments, home offices and much more
Prestige Woodworks Services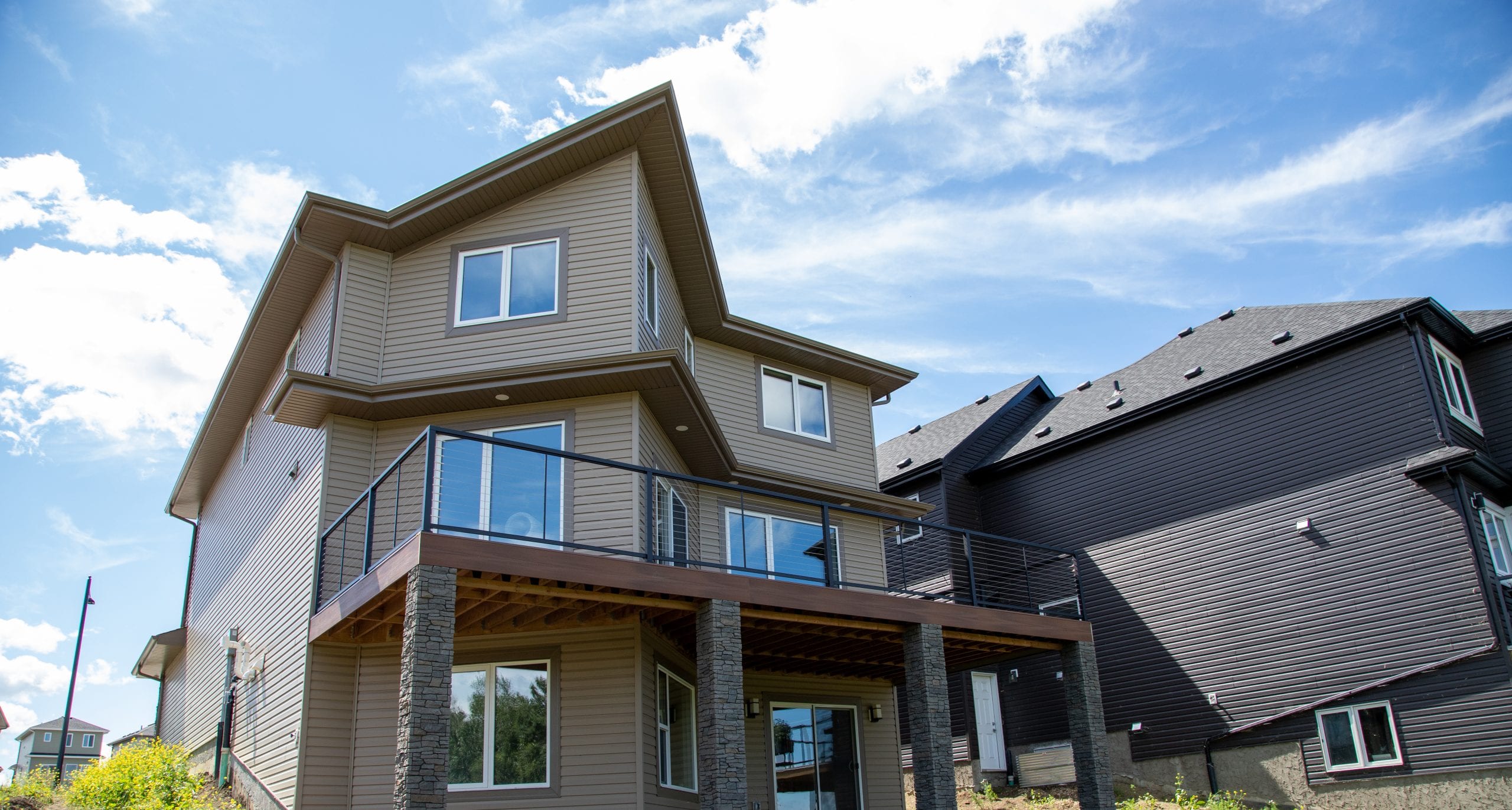 Whether you love to host parties for family and friends, relax in the sun, or BBQ, having an outdoor living space designed for your particular needs will help you create your dream yard.
Prestige Woodworks creates beautiful outdoor spaces with top-quality carpentry services and high-quality materials.
From design to completion of your project, our professionalism, honesty and customer service sets us apart from the competition.
You'll be thankful you brought your dreams to life once you're sitting on your outdoor lounger, beverage in hand, soaking in your completed project (with your neighbours wishing it was theirs).
Composite Decking & Fiberon Certified Deck Contractor
Edmonton's Composite Deck Expert & Certified Fiberon Installer 
Want to spend more time relaxing in your personal outdoor oasis? Fiberon decks offer a high-performance, low-maintenance deck that's easy to clean.
More Time to Enjoy Your Sanctuary.
When you bring people together in your outdoor living spaces you want the confidence that your deck will look beautiful and designed to endure. Enjoy more time enjoying life outdoors rather than worrying about deck maintenance. Fiberon decks are the most durable and highest performing composite decks in the industry. These trusted products are designed to endure the harshest of conditions and stand the test of time.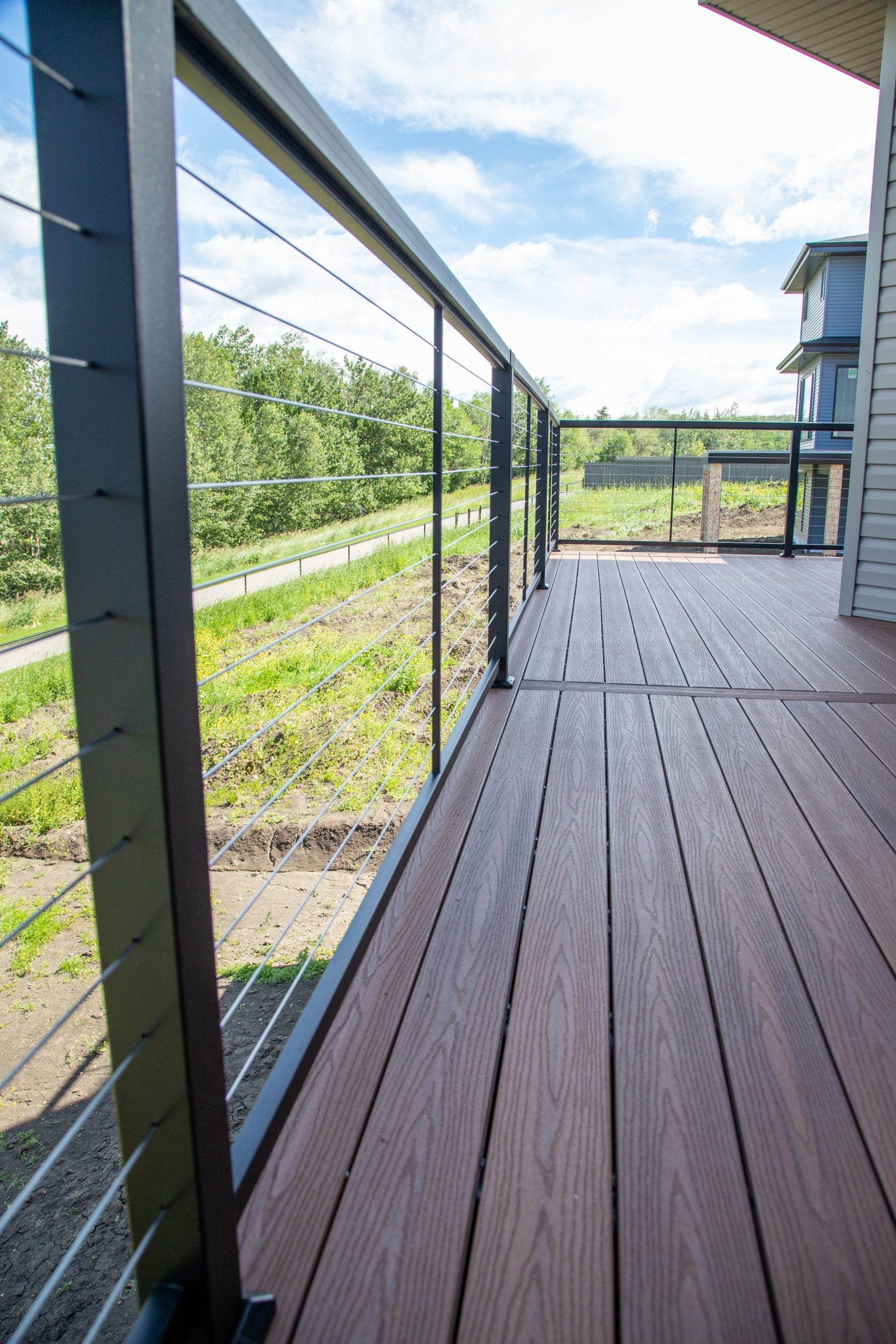 Why Fiberon 
You've got lots of options when it comes to selecting your deck materials. Fiberon is our number one recommendation for people who want to maximize the use of their deck. Here are the main reasons we recommend Fiberon for all our deck projects:
Bold fade-resistant colour palette that resists staining and fading
Resists splintering, rotting, cracking, insects and decay.
Dollar for dollar Fiberon is your best value composite decking available in the marketplace today. You get the same high quality and colour options with Fiberon while saving 20% – 30% compared to products with bigger marketing budgets.
Fiberon have a phenomenal warranty of 25-50 years which is often better than other products. Also, because we're a certified Fiberon installer, we also add our Labour Warranty.
Fiberon products are constructed using up to 95% recycled material content
Mold and slip resistant options for waterside decking solutions
Looking for a Fiberon deck builder in Edmonton? We're certified Fiberon installers who specialize in composite deck design and installation.
Prestige Woodworks Testimonials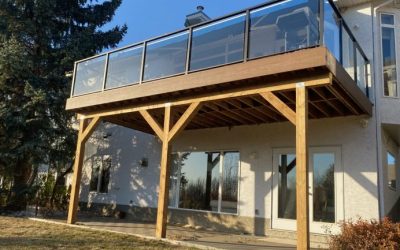 From the ground up, deck design is both an art and a science. It's not just about what looks good or what...