Craftsmanship, Quality & Integrity Deck Building
Welcome to Prestige Woodworks. We provide high quality carpentry and deck building services to the St. Albert area. Contact us today for a quote!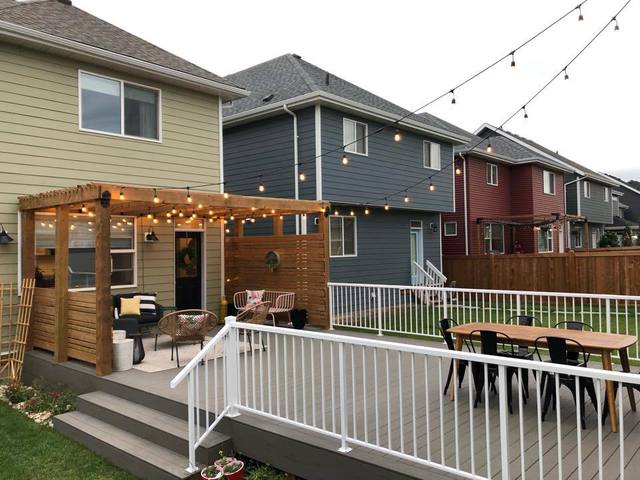 Decks
Spend more time outside! A well designed and installed composite deck using quality materials will stand the test of time. Have your deck join the dozens of others built by Prestige Woodworks as being the best in St.Albert.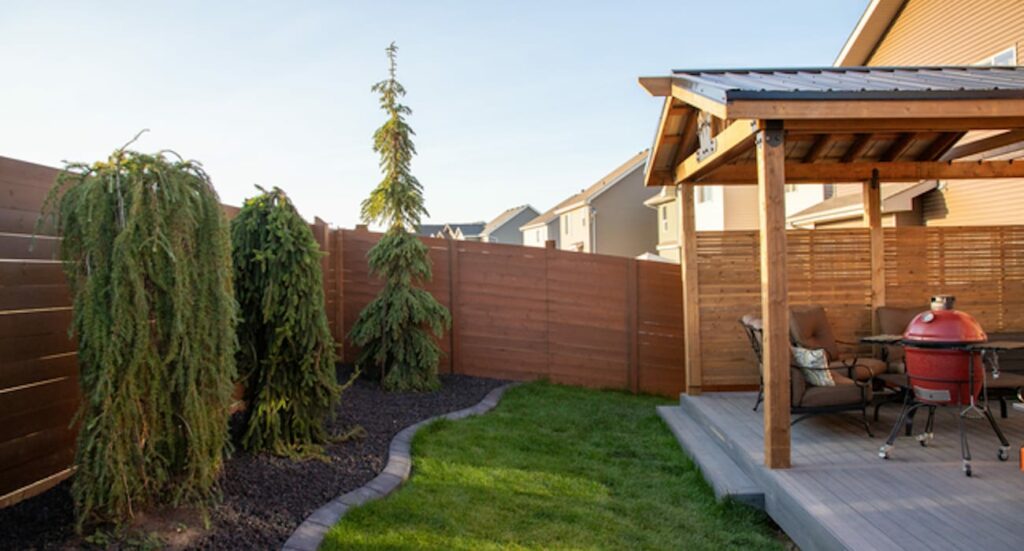 Yards
Looking to add details to your yard? If your dream includes a custom-built gazebo, arbour, pergola, trellis, railings, fences, outdoor kitchen, privacy screens, inlay or bench, we'd be happy to help. Give your St.Albert home that extra special touch.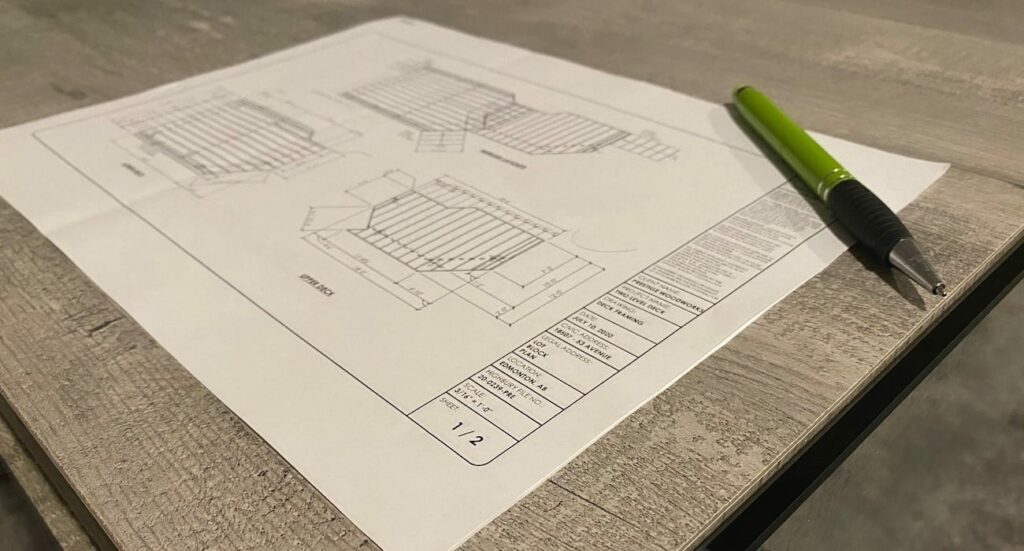 Design
Thoughtful design goes a long way to ensure your outdoor space is functional and beautiful. Our designs are fresh and modern. Our design team can help you maximize your space and budget. Composite, Cedar & Hardwood Deck Builders
We design and build cedar & hardwood decks. Gazebos & Arbours
Add a gazebo or arbour to your yard. We'll help you with the design. Pergolas & Trellises
Love to garden? Our custom designed pergolas and trellises are a beautiful addition to any yard. Fences & Railings
Fences and railings create privacy and sightlines. Ask us how to maximize your space. Pool Decks & Outdoor Kitchens
We design and build beautiful pool decks. Our outdoor kitchens are perfect for the chef in your family. Privacy Screens, Inlays & Benches
Privacy screens, inlays and benches are great custom features to add to your yard. Roof Coverings
Roof coverings are a great way to add versatility to your outdoors space, protecting you from the elements, whether it be rain or snow, so you can continue to enjoy your yard. Interior Projects
We also enjoy working on interior projects such as basement developments, home offices and much more.
Prestige Woodworks St. Albert Services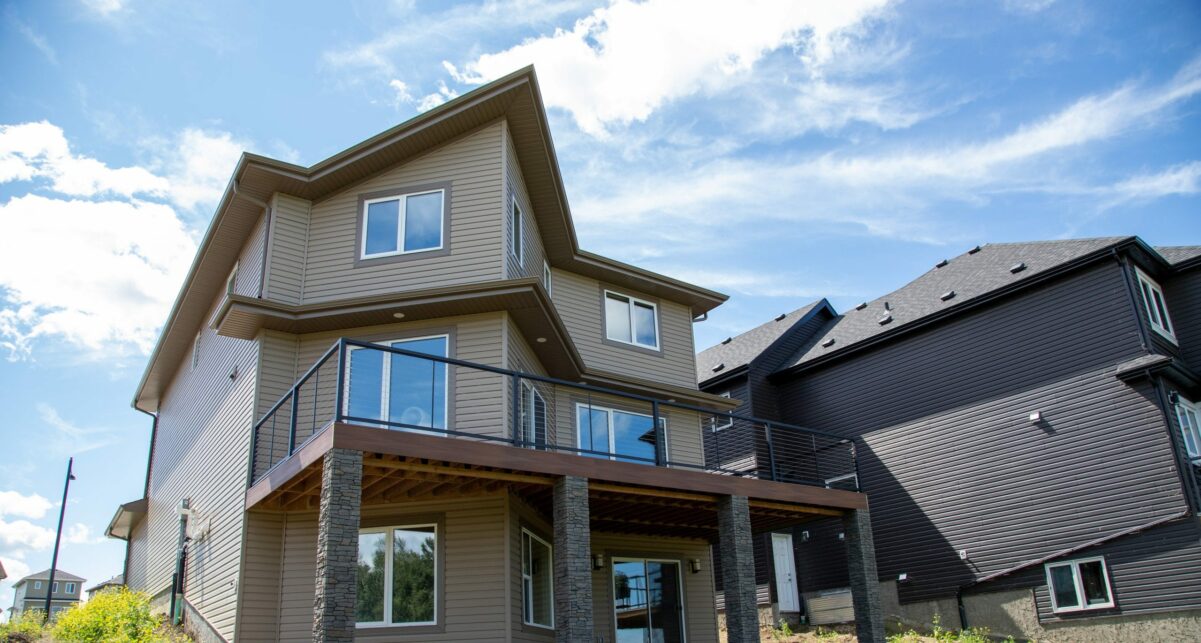 Whether you love to host parties for family and friends, relax in the sun, or BBQ, having an outdoor living space designed for your particular needs will help you create your dream yard.
Prestige Woodworks creates beautiful outdoor spaces with top-quality carpentry services and high-quality materials for St.Albert residents.
From design to completion of your project, our professionalism, honesty and customer service sets us apart from the competition.
You'll be thankful you brought your dreams to life once you're sitting on your outdoor lounger, beverage in hand, soaking in your completed project (with your neighbours wishing it was theirs).
Composite Decking & Fiberon Certified Deck Contractor
St.Albert's Composite Deck Expert & Certified Fiberon Installer
Want to spend more time relaxing in your personal outdoor oasis? Fiberon deck offer a high-performance, low-maintenance deck that's easy to clean.
More time to Enjoy Your Sanctuary.
When you bring people together in your outdoor living spaces you want the confidence that your deck will look beautiful and designed to endure. Enjoy more time enjoying life outdoors rather than worrying about deck maintenance. Fiberon decks are the most durable and highest performing composite decks in the industry. These trusted products are designed to endure the harshest of conditions and stand the test of time.

Prestige Woodworks Testimonials

Vision for Family of 5
"Prestige Woodworks was professional and easy to work with. We needed a space for our family of 5 to play, entertain and relax on. He got our vision spot on! We hired him back to put up our fence the following summer."
Homestars Review

Meticulous, Punctual & Friendly
"Christian installed all of the wainscotting, baseboard, and chair railing for me. He was meticulous with ensuring everything was done properly and to my complete satisfaction! He was punctual, friendly, and cleaned up after the job was done. Highly recommended and will definitely use him again for any of my contracting needs!"
Nicole Swanson, Facebook Review

Best in 45 Years
"I've worked with various subcontractors during my 45 years in the house rental business. Prestige Woodworks falls into and at the top of the first category. Dan met with us, listened to us, met his promise in getting a concept to us within the time frame he set forth. The workmanship is just simply superb. Dan and Company are honest, polite, and skilled PROFESSIONALS."
William Eigenbrode

Great even with Rain
"Work was well done. Christian provided us with great ideas throughout the project. Although we had lots of rain the work moved forward. We also liked their availability when we had questions. They were friendly and maintained a clean property as they moved through the project."
Homestars Review

Highly Recommend Basement Development
"Prestige Woodworks did amazing work in developing our basement. They took such personal care with us as a family, looking at our needs, and extremely professional. I would so highly recommend them."
Drake de Long-Farmer, Google Local Guide

Stand the Test of Time
"Christian and his team constructed a beautiful composite deck and repaired our fence. They were very work oriented and worked well as a team. Always willing to please the owner and paid attention to every detail. We love our new look and know the deck will stand the test of time due to excellent construction."
Perry Sollway

Solid Front Steps
"We're very happy with the front steps Prestige has built for us. Our old wooden steps were becoming unsafe. Christian was pleasant and helpful, and gave us options for materials for the new steps, railings and skirting. The new steps are solid and look great, and will last more or less for ever."
Doug Bailie

Brought my Design to Life
"Christian and his team completed a composite deck project for us recently and I cannot be happier. Christian was able to bring my design ideas to life and work within my budget. Thank you so much for making my backyard look beautiful again!"
Victoria Grylls

We Couldn't be Happier
"Prestige Woodworks built us a new deck. We couldn't be happier. They got the job done in two days and it's so well done. They were very professional and kept the area clean mid-construction. If you want high quality at the lowest price (we could find) I highly recommend Christian."
Kristi Besler

Easy to Work With
"Prestige does fantastic work. They have completed my backyard fence as well as a beautiful new composite deck and I have been very happy with their workmanship. Easy to work with from design to picking materials and color, and handing over a high quality end product. I highly recommend Prestige Woodworks!"
Rylan Ostrosky
VIEW CLIENT PROJECTS
Start Your Dream Project Now!
Get Quote Now
Prestige 5 Star Deck Building Service in:
St.Albert | Edmonton | Spruce Grove | Stony Plain | Sherwood Park | Fort Saskatchewan | Gibbons | Redwater | Morinville | Legal | Entwhistle | Glenevis | Barrhead | Westlock | Fawcett | Tawatinaw | Waskatenau | Nisku | And Many More