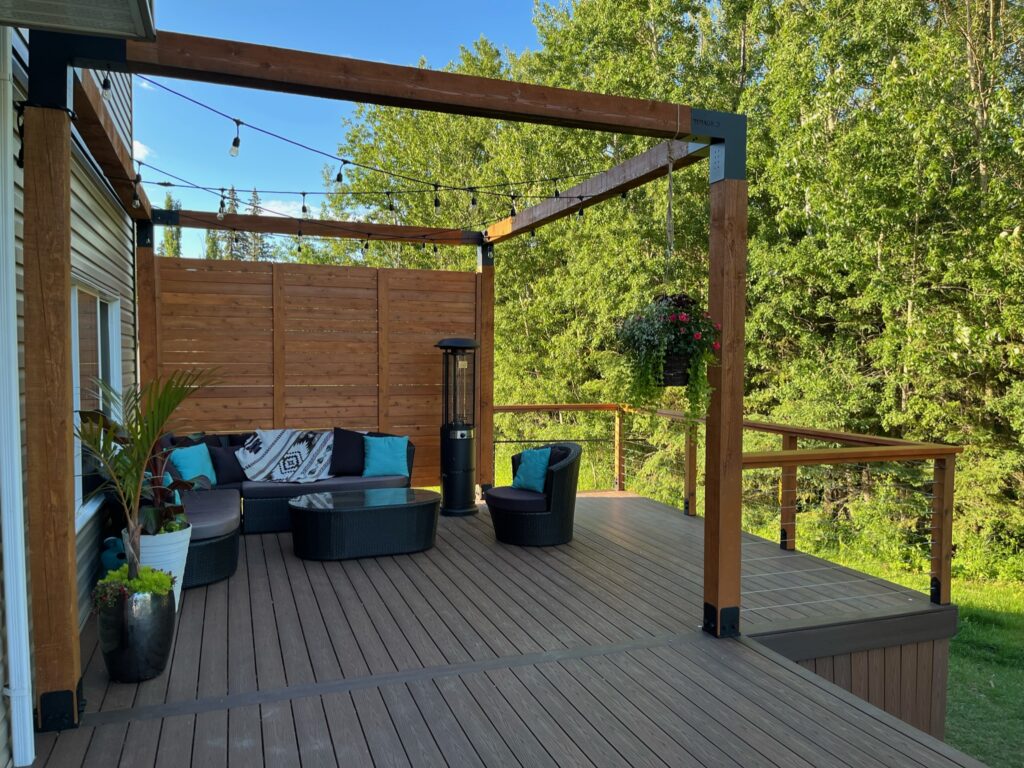 Spending time outdoors can be a refreshing and rejuvenating experience, especially when you have a comfortable and functional outdoor living space. A deck is a great way to create an outdoor living area that is both stylish and functional. Incorporating different features into your deck design can help you create an outdoor oasis that is perfect for entertaining guests, relaxing with family, or just enjoying the natural beauty of your surroundings.
Here are some features you can incorporate into your deck design to create the perfect outdoor living space:
Shade Structures: Adding shade structures, such as pergolas or umbrellas, can provide relief from the sun and create a comfortable outdoor space. These structures can also add architectural interest and style to your deck design.
Built-In Seating: Adding built-in seating to your deck can provide a comfortable and stylish place for your guests to relax. Built-in seating can also save space and help create a clean, streamlined look for your deck. You can choose from a variety of materials, such as wood, metal, or stone, to create a custom look that matches your personal style.
Planters and Greenery: Incorporating planters and greenery into your deck design can add a touch of nature and create a more vibrant and welcoming outdoor living space. Consider using a variety of plants and flowers to add color and texture to your deck.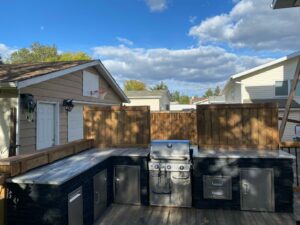 Outdoor Kitchen: If you enjoy cooking and entertaining, consider adding an outdoor kitchen to your deck design. An outdoor kitchen can include a grill, refrigerator, sink, and storage space. You can also add a bar or counter space to create a perfect spot for serving food and drinks.
Lighting: Lighting is an essential feature that can transform your deck into an inviting and relaxing space. You can choose from a variety of lighting options, such as string lights, lanterns, or spotlights. Adding lighting can create a warm and inviting ambiance, making your deck the perfect place to spend evenings with friends and family.
Hot Tub: Adding a hot tub to your deck can create a relaxing and therapeutic experience. Hot tubs can also provide year-round use of your outdoor living space and add value to your home.
When designing your deck, it's important to consider your personal style and how you plan to use the space. Incorporating these features into your deck design can help you create an outdoor living area that is both functional and stylish. With a little creativity and planning, you can create the perfect outdoor oasis that you'll enjoy for years to come.
Prestige Woodworks can answer your deck design questions. Let us know how we can help.
Are you ready to make your dreams for your outdoor space or new deck a reality? Contact us today for your no-obligation estimate.