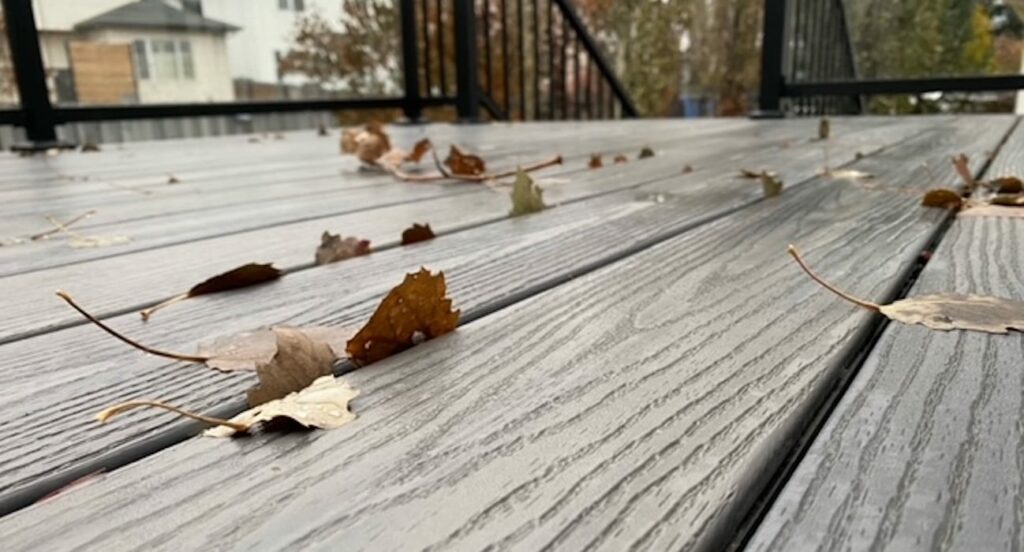 Composite decking has become a popular choice among homeowners due to its durability, low maintenance, and resistance to the elements. Unlike traditional wood decking, composite decking is made from a combination of wood fibers and plastic, which means it doesn't require the same level of upkeep. However, this doesn't mean that you can completely ignore your composite deck. Here are some tips for keeping your composite deck looking new.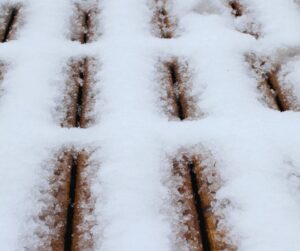 Snow and Ice
NEVER use metal shovels or sharp-edged tools to remove snow or ice from the surface of any composite decking product. Plastic shovels or plastic/nylon bristled deck brooms should be used to easily remove snow from the deck and will limit the risk of scratches. When clearing snow, always shovel in a path parallel to the deck boards, not perpendicular.
Clean Your Deck Regularly
Although composite decking is low maintenance, it's important to clean it a few times throughout the season to remove dirt, grime, and other debris. Use a soft-bristled brush and mild soap and water to clean the surface of the deck.
Avoid Harsh Chemicals
While cleaning your composite deck, avoid using harsh chemicals. Many chemicals can damage the decking and cause discoloration. For hard to remove dirt or grease you may want to try a commercial deck cleaner formulated specifically for your type of decking.
Remove Stains Immediately
If you spill something on your composite deck, such as food or wine, it's important to clean it up immediately. Leaving stains on the decking can lead to permanent discoloration.
Trim Overhanging Trees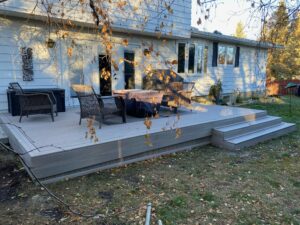 If you have trees that overhang your deck, trim them regularly to prevent debris such as leaves and twigs from falling onto the decking. This debris can accumulate on the surface and in-between the boards of the deck, making it more difficult to clean.
In conclusion, composite decking is a great choice for homeowners who want a low-maintenance outdoor living space. However, even composite decking requires some level of maintenance to keep it looking new. By following these tips, you can keep your composite deck in great shape for years to come.
Prestige Woodworks can answer your deck maintenance questions. Let us know how we can help.
Are you ready to make your dreams for your outdoor space or new deck a reality? Contact us today for your no-obligation estimate.